[ 언론 ] 한국M&A거래소 이창헌 회장, 코리아타임스 인터뷰
페이지 정보
작성자

민서영

작성일

20-04-03 16:43 조회4,072회 댓글0건
본문
[INTERVIEW] 
'Buyers should seek M&As before pandemic ends'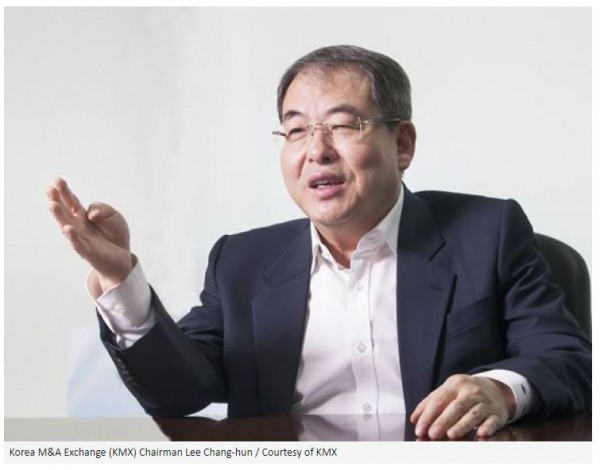 By Park Jae-hyuk

The coronavirus outbreak has definitely derailed M&A practices in the domestic market, but potential buyers can take this as an opportunity to acquire valuable businesses at lower prices, according to the head of the nation's largest M&A matchmaking platform.

Lee Chang-hun, the chairman of the Korea M&A Exchange (KMX), told The Korea Times that wise buyers have already begun searching for companies to acquire, despite the current crisis.

"There are an increased number of companies looking for sizable travel agencies, because those agencies are expected to be sold at lower prices due to the COVID-19," he said in a recent interview at his office in Seoul. "I think that's a reasonable expectation."

As the chief of the platform handling data of around 4,000 firms that want to sign M&A agreements, he admitted that requests for deals have plummeted since February this year and that progress of ongoing deals has been slow.

The KMX chairman, however, advised potential buyers to stop hesitating on M&A deals at this moment, because most businesses will recover soon after the pandemic ends. 
"When the pandemic ends, a new chapter of the M&A market will begin," he said. "Contrary to the global financial crisis caused by structural problems, the recent recession can be overcome easily, as long as people can meet each other as before."

When the time comes, competition will heat up among buyers for takeover of attractive firms, raising valuation for those companies, the M&A expert said.

"Those who preemptively bought companies during the 1997 crisis have significantly become rich," he said. "It is true that sellers are shunning putting their firms on the market at this moment, but there still exist many good companies which have been put on the market since last year, so this is a great opportunity for buyers to consider diverse options."

M&As for growth

Lee said right after the pandemic ends, virus-hit businesses, such as travel agencies, exporters, importers and component manufacturers, will be put on the market because they are in desperate need of survival.

However, he recommended market participants to show more interest in companies with growth potential, although they are priced higher than companies using M&As for survival.

"Without cutting prices for their purchase, buyers should focus more on increasing the value and competitiveness of companies they bought," he said. "The world's leading companies in market capitalization have grown with M&As. This is the same for Korean firms."

According to the chairman, potential buyers should look into small- and medium-sized enterprises (SMEs) which have been put on the market as their owners decided not to hand over their companies to their children.

"More than half of such SMEs that give up family succession pursue M&As for growth, not for survival," he said. "They are still profitable, and can also improve awareness of M&A practices and stimulate the market."